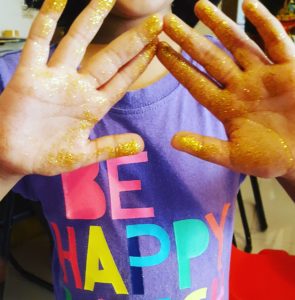 Happy Place
is a messy, noisy, busy play space for families, nestled away in the heart of Karachi. Our mandate is to use books and art to encourage creativity and community building. We believe play saves lives, builds brains, strengthens hearts and relationships. We're easy going and big on joyful experiences. You'll love Happy Place. And Happy Place will always love you right back.
Ages 5 – 10
Thursday 3.30 – 5.45pm
Ages 1 – 4
Tuesday 4.00 – 6.00pm
Thursday 10.00 – 11:30am
Whether it's your child's birthday party, a class outing or a small playdate, Happy Place has got you covered.
Parties at Happy Place are your old-school, low on stress, high on fun kind of affairs. We do up the place and provide everything you need. There's lots of art, laughter and conversation. Kids get space to run around, paint and play. You get time to sit, enjoy the evening breeze and catch up with friends. Everyone gets great food and goes home happy.
Let's get this party started!